"For this is God,
Our God forever and ever;
He will be our guide
Even to death." Psalm 48:14 NKJV
"To everything there is a season,
A time for every purpose under heaven…
He has made everything beautiful in its time.
Also He has put eternity in their hearts,
except that no one can find out the work that God does from beginning to end."
Ecclesiastes 3:1, 11 NKJV
As the Earth turns, in the design of its Maker, seasons end and seasons begin. There is no standing still.
I've always liked the new. New holds such promise. The potential is unmarred with the pain of regret and loss. But, though every moment is the New, the previous moment is gone and retired into memory. You can't get it back, and the New marches in steadily at the rate of 60 seconds per minute.
I've never liked finishing. It's the end of a promise. All the potential of the new has happened, and there's no re-do. What's done is done.
We have come to the end of a season. We have been so blessed for the last 2 years by a season dedicated to learning and growth. On April 1, 2013, I (Gabe) began a program at a local technical college which ended this last week, March 24, 2015. Two years together with 19 other guys (and a girl), 5 days a week. The Lord saw fit to place me in a ministry to those who would become my friends, supply our needs through the GI Bill, and teach me the skills I've wanted to learn since I was a kid watching my dad build his own airplane.
The beginning held such promise: I knew God was in this new adventure when He cut through a 3-year waiting list, gave me transportation, and paid for my schooling (with a housing stipend on top). I knew He was giving me a ministry.
The end has been so difficult. Do you ever look back and ask yourself if you've done enough? Said enough? I saw no one start following Jesus. I didn't speak the Gospel anywhere near as often as I thought I would. I begged the Lord for their salvation – I wanted to see the fruit of my prayers and efforts.
I guess, in the end, I'm my mother's son. I want to hear the Father say, "well done, good and faithful servant," and I'm afraid I won't. She said that in her last weeks on Earth, and I couldn't believe it. I knew she pleased her Father.
For God will bring every work into judgment,
Including every secret thing,
Whether good or evil. Ecc 12:14 NKJV
That's why I need a Redeemer. I need Someone to rescue me from my mistakes, to turn my losses into gains. I need to know that if I've messed up, a God bigger than I makes it His personal business to transform my mess into a beauty I couldn't imagine. I need it, because I can't face the end of the season without it.
And now! We stand on the precipice of another new adventure! I (Gabe) will start work at a general aviation maintenance shop in Renton, Washington, on April 13, 2015. Ace Aviation, Inc., is a medium-sized (yet expanding) shop that seems to specialize in the seaplanes we see a lot here in NW Washington (well, a lot more than in Tucson, anyway!). Planes with names like Beaver, Moose, and Kodiak. Some with leaky rumbly round engines, some with whiny whoosh jet props. In other words, the planes of my dreams.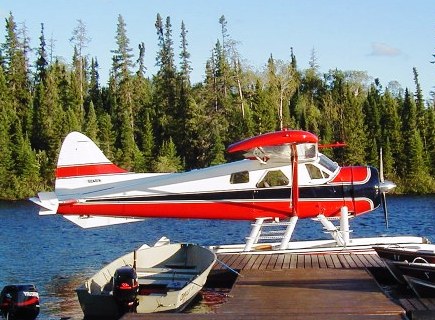 We will probably be moving this Summer, to where we do not know. Meanwhile, as Asher turns 3 and the older kids settle into their own routines, Bonnie has felt a gentle push to possibly expand her ministry beyond our family. Time will tell what our vision cannot, and the Lord will make straight paths for us.
And, at the end of it all, we're still going to need our Redeemer to make it all right. And that's what makes it all okay.